You are currently browsing the monthly archive for March 2011.
'It's not for us to provide the cement for unworkable relationships, Marjorie,' cautioned Richard Adler, the director of the Wellbeck Centre where she worked, once casually with smiles and apologetic nods, and once more formally when a brief note had been scribbled to her on one of the Centre's pistachio-green correspondence cards. Marjorie had shrugged all this off, of course. Beside, she liked cement – its dark, powdery ooze, its scent. And you had to remember, all marriages were bizarre places, rife with signs and codes and unimaginable sharp practice where the more insane aspects human nature flourished, were endured, tolerated, overlooked, sought out and sometimes even admired. You did not need to be a genius to see that people were more unhinged in their behaviour with the very person to whom they were closest. It was the most natural thing in the world.
Very excited about this evening. Once I post this I am running out the door to attend this evening's Zombies vs. Unicorns event at Kinkuniya Sydney. Margo Lanagan and Garth Nix are representing Team Unicorn, so my loyalties are assured.
Today's book was a present from Stephanie. She literally judged the book by its cover. Strangely her method has proved the old maxim somewhat inaccurate – so far her choices have proven quite good.
Marjorie is a volunteer marriage counsellor who enjoys her role. She sees it as defending the institution of marriage itself. The couples who come to her find a patient listener and advisor, but the subject of separation is simply not tolerated. Marjorie's devotion to marriage is spurred on by the early death of her own husband Hugh. Her seventeen year old daughter May has recently left home and the downstairs lodger Frank is nursing a curious infatuation with her, which only serves to increase her anxiety. Adding to her confusion a popular soap star happens to be her doppelganger, causing people to stop her in the street and ask her for her autograph.
As it happens, her clients are increasingly coming to resent her steadfast belief in the sanctity of marriage, cruelly speculating as to the nature of her own 'missing', husband. Marjorie's calm increasingly unravels with every obstacle, forcing her to question everything she has come to believe in.
What I really enjoyed about the book was the richness of the language. It reads in a naturally descriptive manner, the small details of people's clothing, or appearance lovingly polished. Marjorie's mental digressions are also winningly captured. The overall tone of the novel is thoughtful and questioning, a honest reflection on the personal insecurities that people must endure.
The endless cavalcade of clients with their casual cruelty and barbed comments are also well described. The Braintrees in particular are trapped in an endless loop of passive aggression and finely tuned marital discord (is that a mixed metaphor?….meh, train's in twenty minutes).
Susie Boyt's writing is full of winning observations, studied humour and captures the incessant fretting of an emotionally strained character.
Warm, lively in its perspective on personal reflections and rich. Sweetly enjoyable.
"I knew damn well I'd never be a movie star. It's too hard; and if you're intelligent, it's too embarrassing. My complexes aren't inferior enough; being a movie star and having a big fat ego are supposed to go hand-in-hand; actually, it's essential not to have any ego at all. I don't mean I'd mind being rich and famous. That's very much on my schedule, and some day I'll try to get around it; but if it happens, I'd like to have my ego tagging along. I want to still be me when I wake up one fine morning and have breakfast at Tiffany's."
This is yet another classic story that in the public memory has been eclipsed by a watered down film. Although Moon River was quite sweet. To be honest, I question whether many folks have actually seen Breakfast At Tiffany's, or simply just had the poster on their college dorm wall. And that Mickey Rooney racist stereotype performance…
Actually that's one of the early surprises of Capote's novel. When Mr Yunioshi is first described, the narrator corrects barman Joe Bell that he is not Japanese, he is Californian. The character of Holly Golighty has already been enshrined as a mythical figure by the start of the novel, appearing in far-off Africa and word travelling all the way back to New York. Her past is shrouded in mystery, her personality entirely self-created – peppering her dialogue with random words in French and her manner occasionally quite abrasive. The narrator makes the fatal mistake of attempting to read his writing to her, only for her eyes to quickly glaze over (with the legendary dismissal afterwards that she has no interest in reading about lesbians). Despite his wounded vanity, he cannot help becoming fascinating with the mysterious Holly.
You may notice that I have not really described anything like a plot. Well there are a number of instances, building up to what could be called a climax, but in reality this is a profile of an irrespressible free spirit. In fact her role is quite Wildean in that she is fond of making the occaisonal bon mots, but has no interest in profundity, or tortured meaning. She mocks the narrator for his frustrated writer status. If he is not writing to make money, what is the point? His earnest social realist stories will not bring Hollywood calling. Truman Capote appears to have inserted his own auto-critique on the futility of art in his most popular fictional creation.
However, it is easy to understand exactly why such a ephemeral novella has maintained its hold over the years. For one there is a fascination with the various gay shibboleths that Capote has slipped in under the radar (along with some not so secret references). So much of the humour and wit that still sparkles in this book is due to the acerbic employed in Golightly's disparaging remarks regarding other characters. Poor Mag Wildwood is said to have contracted the clap so often she has had an applause.
It's the way you tell 'em. I cannot hope to watch the delivery of the line.
Sharply funny, with a fierce intelligence belied by the superficial film adaptation.
My journal is filled with illustrations and photographs – and yes, even postcards – of places I have been. But let me make one thing clear. I never traveled back in time for fun. I never meant to anything bad. All I ever wanted to do was learn from the past and share what I learned with everyone I could. But most of all, the main reasons I continue with time travel is to find my parents who disappeared so long ago.
Lori over at The Next Best Book Club has proposed a very interesting initiative. She is gathering together book bloggers to create a network dedicated to indie books and self-published writers. It is a very good project, so go and have a look.  Shortly afterwards I got an email from today's author Scott Cardinal, along with a pdf of the novel, which he co-wrote with his cousin Marc Newman, who apparently teaches history in period costume!
This is quite a telling statement, as The Adventures of Justin Tyme (subtitle Mother Jones: The Most Dangerous Woman in America Volume 1) features a village dedicated to maintaining the lifestyle and conduct of late nineteenth century peasant life in America. It is evident that Cardinal and Newman truly believe that greater attention should be paid to the historical past and they make a good case for such an imaginative project for a community (despite this being a work of fiction….with Native American mysticism and time travel, but I'm getting to that).
Justin Tyme parents have been planning to move to family to work with relatives in the experimental commune of Asheville, North Carolina. Before their final departure from New York, exchanging all the modern amenities of city life for hemp clothing and horse-travel, Justin's mother and father vanish. Left distraught, the teenage boy has no idea where they might have disappeared to. Knowing that his parents were involved in doing secret work for the government, there is a good chance that they could be anywhere in the world.
Justin's aunt and uncle bring him with them to Asheville as originally planned. The novelty of the small town serves to distract him from his recent loss and shortly after arriving he makes two new friends, Jett and Catrin, who explain to him what the purpose of the township is:
"Basically, they felt most schools at the time – and even today – made no effort whatsoever to prepare students for the real world, but merely taught them basic information and made sure they could read and write. That just was not enough. That has never been enough. So our curriculum herehas always been, and always will be, quite different from your normal everyday school. In other words, we really learn great stuff here!"
However, one resident of the community seems not to approve of its benevolent intent – Professor Woolkins, who has been entertaining corporate types looking to buy the land and convert it into a tourist attraction. His history lessons on the use of child labour in America during the industrial revolution are also disturbingly critical of the notion of protection laws for minors and he has an unusual collection of artifacts in surprisingly good condition.
This is where the time travel comes in. I do not want to give away too much, but given the title, yes our young hero does discover a method of journeying back through American history and even meets Mother Jones. There is also references to alien visitations, the aforementioned Native American mysticism – the tribe in question here is the Cherokee – but what grabbed my attention here was something far more interesting.
This is ostensibly a work of educational fiction, but it also represents a stout defence of trade unionism and a critique of how society exploits children. Unfortunately while child labour laws were passed in the United States, the depravity and miserable conditions witnessed by young Justin in 1903 persist today. In countries like India and China, and many other places too for that matter, companies in pursuit of high profits continue to use children to do tiring and dangerous work.
For this aspect of Cardinal and Newman's novel I feel I must applaud them. This is not only an enlightening piece of children's fiction – and how often do we hear that – but it is also a welcome critical voice against rampant profiteering, at a time when such methods are once again seen as the norm.
Fun, informative and surprisingly impassioned.
With thanks to the author for my review copy.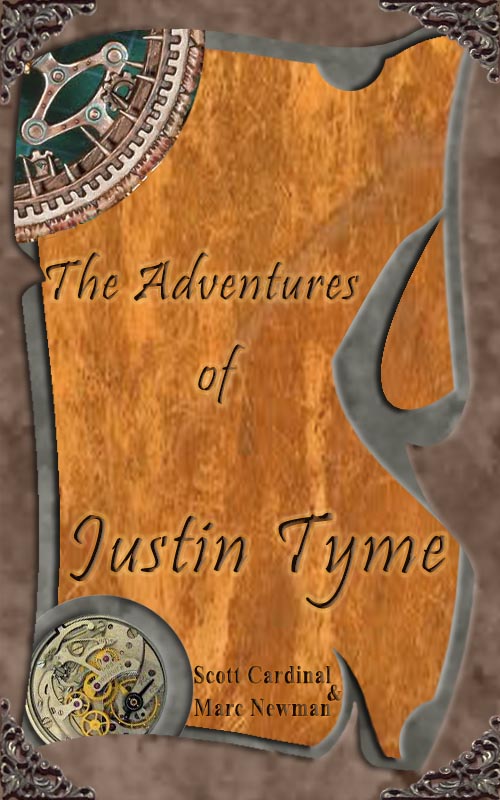 "You mean the Greek gods are here? Like…in America?"
"Well, certainly. The gods move with the heart of the West."
"The what?"
"Come now, Percy. What you call 'Western Civilization.' Do you think it's just an abstract concept? No, it's a living force. A collective consciousness that has burned bright for thousands of years."
I grew up on Robert Graves' translations of Greek mythology. Heracles was a pre-modern superhero, Theseus a tragic hero whose cleverness and bravery could only get him so far, Odysseus proof that intelligence could give a hero the edge when faced with a physically stronger opponent. I enjoyed the morals these stories seemed to contain, alongside fantastical descriptions of minotaurs, gorgons and cyclopses.
Of course later, when I returned to these texts, or read different translations, I realized something – those ancient Greeks were jerks!
Unfortunately Percy Jackson has yet to learn this lesson. An ordinary boy growing up in New York with an unusual habit of getting expelled from schools – he swears that it is never his fault – as well as suffering from dyslexia and ADHD, life has dealt him a pretty poor hand. When he discovers he is also the illegitimate son of the god Poseidon and targeted for assasination by both Hades and Zeus, as part of a growing Olympian civil war, well, it is just not fair really.
Being the son of a god has some advantages though. He gets to escape to the safety of Camp Half-Blood for one, where the marauding furies and minotaurs on his trail are held at bay. What's more he discovers he has several abilities related to the control of water, which could even help him survive a frontal attack by a monster.
He'll need every trick to stay alive when he and two friends leave the camp on a quest to discover who has stolen the thunder bolt of Zeus and framed him for it to boot. So it is time for a road trip to the Land of the Dead – Los Angeles.
While Rick Riordan is said to have completed the manuscript in 1994, but it was not actually published until 2005. It  therefore does seem likely that segments of the book were rewritten to suit the Pottermania fad. Camp Half-Blood is a Hogwarts filled with the abandoned off-spring of gods and yes Percy is yet another child of destiny.
Where I found the story sticking in my craw a bit was the translation of Greek myth to American culture. I accept that this is the conceit of the book – as the quote featured above states, America is now the 'seat', of Western civilization – but it leads to some uncomfortable moments. For example Medusa is described disguised as a Middle Eastern woman. Hades is said to resemble "the terrorist leaders who direct suicide bombers."
Really Riordan? You went there huh? What's more, much like the tarnished Greek heroes of my youth, Percy is actually quite a bloodthirsty little punk. I get that his life is at stake, but after the second, or third decapitation I started checking the book for a parental advisory sticker. Through in spouse abuse – his mother has endured a horrible relationship for years, in order to keep Percy hidden – and this becomes an uncomfortable, sickly feeling cynical package.
This is one fantasy series I will not be continuing with.
'You don't see anything,' he snapped. 'You're as blind to the wonders of the world as the rest of us. We know nothing, Mr Raimi. We have theories, guesses and opinions. We hold beliefs, each as valid and ridiculous as the others. We trust scientists to delve into the pits of time and space, tinkering with great questions like children playing with sand.
In all my years I've met just one man who seemed to really know. He was crazy, a drunk working on the docks. He had trouble tying laces and buttoning his coat. He spoke in fits and riddles, but every word struck me to the core. I listened a very short time, then had him executed. I was afraid of him. If I had listened much longer, I'd have gone mad too. Truth is too much for minds as small as ours.'
You've heard the story before. A young man comes to the city to find his fortune with nothing but big dreams and the change in his pocket to fall back on. Everyone from Dick Whittington to Norville Barnes began their fictional adventures in this same way.
Capac Raimi is no different. Arriving in 'the City', to work with his uncle Theo and learn the business, he is a young man still on the right side of thirty with big plans.  The Cardinal, a crime boss who runs every scam and business in the City, is at the top of the food-chain, an alpha predator whose control cannot be challenged. Of course Capac intends to do just that. After all, he's a young gangster on the make.
Instead through a sudden reversal of fortune he finds himself working for The Cardinal, who seems to be grooming him for some position in his organisation. Capac slowly becomes more curious about the history of The Cardinal, seeing past his own greed to the peculiarities about his new mentor, who claims to have a near preternatural understanding of fate and is obsessed with Incan culture.
There other strange things going on that Capac has failed to notice before. Such as the blind monks who appear whenever the City is shrouded in fog. Or the way in which various henchmen of The Cardinal have a nasty habit of disappearing, leaving not a single trace – even in people's memories. For some reason Capac can remember, which makes him think either everyone is lying to him, or these people literally are being wiped from existence.
Of course, Capac has blanks in his own memory. In fact he cannot recall anything of his past from before getting off the train to the City.
That sense of the familiar persisted throughout this book. Where D.B. Shan decides to do something different, is to have Capac become a sympathetic figure, before plunging the narrative down a very dark path.
Unfortunately, I found myself reminded of Frank Miller's comic book series Sin City, steeped in noir clichés with every female character a prostitute (or dead); as well as Will Self's novel My Idea of Fun, which features a seemingly innocent protagonist doing very nasty things. This book apes the worst aspects of both of these works. There is a depressing nihilism at its heart, made worse by the whopping deus ex at the plot's climax.
In Shan's defence for the majority of the story events proceed in a slightly unreal manner, which creates an intriguing ambience. It feels like an uncanny crime drama, but then the identity of The Cardinal is revealed and suspension of belief collapses.
Initially quite interesting, but ultimately a disappointment.
And so the blog, like its name, is a mongrel. Its genes come from a long lineage of campaigning reporting and old Fleet Street hackery. But it also contains the DNA of an entirely new breed of "citizen journalism" – researching, publishing and marketing from the kitchen table. The question remained: could a blogger with no investigations budget, no marketing spend and – at the beginning – precious few readers ever have any influence? Can journalism take place without a newspaper?
Yesterday I was privileged to have the opportunity to interview John Pilger, currently promoting  his documentary The War You Don't See. The film itself is fascinating, featuring previously untelevised footage of armed conflict (and the aftermath) in Iraq, Afghanistan and Palestine. Above all it presents an impassioned argument defending the integrity and necessity for investigative journalism. Disillusionment with corporate takeovers of media outlets and political analysis that is openly partisan have led us to the era of Wikileaks, where raw data has replaced the function of the journalist, or the broadcaster who can be trusted to relay the news to the public.
It is therefore serendipitous that I should pick Brendan Montague's book to read today, with all these thoughts about freedom of the press and the proliferation of political propaganda in recent years bouncing around in my head. Montague was a former Fleet Street journalist who started his own blog in lieu of approaching sundry defanged newspapers with his hat out looking for a job. Unlike many other bloggers he had the training and discipline from working a newsroom desk and doorstepping sources. Another distinguishing feature of his blog, The Sauce, was that it came from a leftist perspective, freed from the politically right drift of the mainstream press (or the likes of Guido Fawkes in the blogosphere).
Ultimately what Montague is describing in this collection of pieces previously featured on The Sauce is quite similar to Pilger's argument in his latest film – the complete collapse of journalistic objectivity. However, The Sauce embraces the opportunities offered by this abandonment of unbiased reporting in the press, by releasing critical articles that are not above suggesting how Friedrich Engels could apply to global warming for example. Montague found a curious freedom online that was denied to him by the compromised paper and ink brigade.
Many of the items featured here identify stories that were either ignored for being considered too sensitive, or were not treated of enough. The Global Financial Crisis, rather than ushering in an opportunity to review from first principles the circumstances that had led to disaster, instead was used as a smokescreen to justify massive cut-backs and lay-offs of staff, all the while continuing with the same methods of profiteering that led to the crisis in the first place. Then there was the disturbing resurgence of support in Britain for the BNP. Montague contrasts the macho posturing of the party and its leader when delivering racist screeds against immigrants and naturalised Britons, with his reaction to an organised protest of his policies witnessed by the blogger: Nick Griffin, who has denied the Holocaust and wants a white-only Britain, was ashen faced. There was terror in his eyes. He quaked like a child.
He describes how the death of Ian Tomlinson, who happened to be walking past a protest rally, would have been spun with the full co-operation of the mainstream media as the result of 'mob violence', where it not for the intervention of a witness on the scene who just happened to film the event and released it. Another piece reveals how former MP Tony Benn was himself questioned for possessing a camera, under new anti-terrorist legislation. The threat of citizen journalism has made all civilians possible targets for questioning.
One major story that happened to involve Montague personally was the News of the World phone-hacking scandal. Currently still on-going, with many who are suspected to have been involved still in the clear for now, Montague's own story was hacked while he was in the process of negotiating the sale of a story. He concludes that the phone hacking is a consequence of the lowered standards of journalism, as a result of staff-cuts and the neglect of sources. In lieu of working to prove a story, newspapers would rather violate privacy in order to secure a front-page.
A Year on the Sauce presents a politically astute and informed perspective on the threats facing legitimate journalism today. A refreshing and inspired critique.
With thanks to Zero Books for my review copy.
Where does all that fluff
come from for heaven's sake?
They say it's flakes of skin.
Take care – someone might
collect it all
and make little models
of you.
I have stated before on the blog that I am reluctant to review poetry for 'A book a day…', because I feel it cheapens the value of it. Poems should be enjoyed in quiet reflection, the reader should take their time to let the meaning of the verses sink in. Unfortunately time is one thing I do not have. Still I have made exceptions while writing this blog for two reasons. Firstly I enjoy poetry and want to include it here, despite my misgivings; and secondly I believe modern poetry especially is something that should be celebrated more.
Linda Coggin – who according to the publisher's bio starred in Ken Russell's Gothic, which is such a wonderfully weird film (though not up there with his demented take on Bram Stoker's The Lair of the White Worm) that she is immediately awesome in my eyes – presents a short collection of poems that are drawn from ordinary life. The poems also exhibit a notable quirkiness, a welcome skew on day to day events.
The opening quote chosen above is taken from a piece titled 'Fluff in the Ideal Home', which begins with a list of household objects and with each verse makes these things seem more lifelike, ending with the admonition to take care – in case of some voodoo animation coming into play.
'Dead Man Walking' eulogises the second hand clothing of dead men that has gone on to have new life after their owners are deceased. Once again there is this curious notion of object, ordinary items, becoming invested with the stuff of life.
Death is also ordinary, the small mercies that can be offered to the dying – 'We made small gestures/ of comfort/ water on the lips/ morphine in the veins/' – but also how a life can pass out of the world without any impact. 'Alice Dunn – an obituary' describes a simple existence within a small village community, that began in a house numbered four and ends two doors down at number six. The poem ends with the line 'It must have been the gypsy in her soul.'
'Job Exchange' describes the roles people play in their lives, sometimes in conflicting and at times in secret.
The janitor, who was really
a poet
pushed a perambulator in iambic pentameter
In 'Entirely Spider' a woman is transformed from a lonely arachnophobe to a courageous defender of her children from that same fear. Becoming a mother has taught her to appreciate the small life of the spider, who is also raising a brood. It is a wonderful little fable disguised as a poem. Not as a Friend has the poet compare herself to her own mother, trying to imagine if she had known her as a child, would they have become friends.
but I can recognize in the pictures
the shape of my mouth
the way you stand awkwardly
on one leg like I do.
So in a way I had been there
'Lilith' is a departure, which describes the casting out of Adam's first wife as a liberation –
She watched soft, compliant Eve
smoothing Adam's bed
Lilith is occasionally utilised as an anti-patriarchal symbol, her insistence on coupling with Adam on top being the reason for her rejection. Coggin has her be transformed into a bird, but feel relieved not to have to submit to Adam – and by association his male descendants.
Coggin's poetry is both incisive and quirkily humourous. Well worth investigating.
With thanks to Zer0 Books for my review copy.