You are currently browsing the category archive for the 'History' category.
My journal is filled with illustrations and photographs – and yes, even postcards – of places I have been. But let me make one thing clear. I never traveled back in time for fun. I never meant to anything bad. All I ever wanted to do was learn from the past and share what I learned with everyone I could. But most of all, the main reasons I continue with time travel is to find my parents who disappeared so long ago.
Lori over at The Next Best Book Club has proposed a very interesting initiative. She is gathering together book bloggers to create a network dedicated to indie books and self-published writers. It is a very good project, so go and have a look.  Shortly afterwards I got an email from today's author Scott Cardinal, along with a pdf of the novel, which he co-wrote with his cousin Marc Newman, who apparently teaches history in period costume!
This is quite a telling statement, as The Adventures of Justin Tyme (subtitle Mother Jones: The Most Dangerous Woman in America Volume 1) features a village dedicated to maintaining the lifestyle and conduct of late nineteenth century peasant life in America. It is evident that Cardinal and Newman truly believe that greater attention should be paid to the historical past and they make a good case for such an imaginative project for a community (despite this being a work of fiction….with Native American mysticism and time travel, but I'm getting to that).
Justin Tyme parents have been planning to move to family to work with relatives in the experimental commune of Asheville, North Carolina. Before their final departure from New York, exchanging all the modern amenities of city life for hemp clothing and horse-travel, Justin's mother and father vanish. Left distraught, the teenage boy has no idea where they might have disappeared to. Knowing that his parents were involved in doing secret work for the government, there is a good chance that they could be anywhere in the world.
Justin's aunt and uncle bring him with them to Asheville as originally planned. The novelty of the small town serves to distract him from his recent loss and shortly after arriving he makes two new friends, Jett and Catrin, who explain to him what the purpose of the township is:
"Basically, they felt most schools at the time – and even today – made no effort whatsoever to prepare students for the real world, but merely taught them basic information and made sure they could read and write. That just was not enough. That has never been enough. So our curriculum herehas always been, and always will be, quite different from your normal everyday school. In other words, we really learn great stuff here!"
However, one resident of the community seems not to approve of its benevolent intent – Professor Woolkins, who has been entertaining corporate types looking to buy the land and convert it into a tourist attraction. His history lessons on the use of child labour in America during the industrial revolution are also disturbingly critical of the notion of protection laws for minors and he has an unusual collection of artifacts in surprisingly good condition.
This is where the time travel comes in. I do not want to give away too much, but given the title, yes our young hero does discover a method of journeying back through American history and even meets Mother Jones. There is also references to alien visitations, the aforementioned Native American mysticism – the tribe in question here is the Cherokee – but what grabbed my attention here was something far more interesting.
This is ostensibly a work of educational fiction, but it also represents a stout defence of trade unionism and a critique of how society exploits children. Unfortunately while child labour laws were passed in the United States, the depravity and miserable conditions witnessed by young Justin in 1903 persist today. In countries like India and China, and many other places too for that matter, companies in pursuit of high profits continue to use children to do tiring and dangerous work.
For this aspect of Cardinal and Newman's novel I feel I must applaud them. This is not only an enlightening piece of children's fiction – and how often do we hear that – but it is also a welcome critical voice against rampant profiteering, at a time when such methods are once again seen as the norm.
Fun, informative and surprisingly impassioned.
With thanks to the author for my review copy.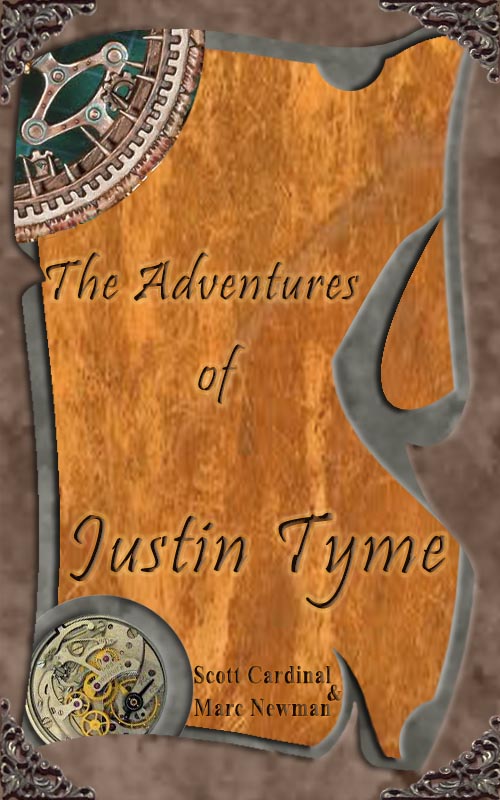 And so the blog, like its name, is a mongrel. Its genes come from a long lineage of campaigning reporting and old Fleet Street hackery. But it also contains the DNA of an entirely new breed of "citizen journalism" – researching, publishing and marketing from the kitchen table. The question remained: could a blogger with no investigations budget, no marketing spend and – at the beginning – precious few readers ever have any influence? Can journalism take place without a newspaper?
Yesterday I was privileged to have the opportunity to interview John Pilger, currently promoting  his documentary The War You Don't See. The film itself is fascinating, featuring previously untelevised footage of armed conflict (and the aftermath) in Iraq, Afghanistan and Palestine. Above all it presents an impassioned argument defending the integrity and necessity for investigative journalism. Disillusionment with corporate takeovers of media outlets and political analysis that is openly partisan have led us to the era of Wikileaks, where raw data has replaced the function of the journalist, or the broadcaster who can be trusted to relay the news to the public.
It is therefore serendipitous that I should pick Brendan Montague's book to read today, with all these thoughts about freedom of the press and the proliferation of political propaganda in recent years bouncing around in my head. Montague was a former Fleet Street journalist who started his own blog in lieu of approaching sundry defanged newspapers with his hat out looking for a job. Unlike many other bloggers he had the training and discipline from working a newsroom desk and doorstepping sources. Another distinguishing feature of his blog, The Sauce, was that it came from a leftist perspective, freed from the politically right drift of the mainstream press (or the likes of Guido Fawkes in the blogosphere).
Ultimately what Montague is describing in this collection of pieces previously featured on The Sauce is quite similar to Pilger's argument in his latest film – the complete collapse of journalistic objectivity. However, The Sauce embraces the opportunities offered by this abandonment of unbiased reporting in the press, by releasing critical articles that are not above suggesting how Friedrich Engels could apply to global warming for example. Montague found a curious freedom online that was denied to him by the compromised paper and ink brigade.
Many of the items featured here identify stories that were either ignored for being considered too sensitive, or were not treated of enough. The Global Financial Crisis, rather than ushering in an opportunity to review from first principles the circumstances that had led to disaster, instead was used as a smokescreen to justify massive cut-backs and lay-offs of staff, all the while continuing with the same methods of profiteering that led to the crisis in the first place. Then there was the disturbing resurgence of support in Britain for the BNP. Montague contrasts the macho posturing of the party and its leader when delivering racist screeds against immigrants and naturalised Britons, with his reaction to an organised protest of his policies witnessed by the blogger: Nick Griffin, who has denied the Holocaust and wants a white-only Britain, was ashen faced. There was terror in his eyes. He quaked like a child.
He describes how the death of Ian Tomlinson, who happened to be walking past a protest rally, would have been spun with the full co-operation of the mainstream media as the result of 'mob violence', where it not for the intervention of a witness on the scene who just happened to film the event and released it. Another piece reveals how former MP Tony Benn was himself questioned for possessing a camera, under new anti-terrorist legislation. The threat of citizen journalism has made all civilians possible targets for questioning.
One major story that happened to involve Montague personally was the News of the World phone-hacking scandal. Currently still on-going, with many who are suspected to have been involved still in the clear for now, Montague's own story was hacked while he was in the process of negotiating the sale of a story. He concludes that the phone hacking is a consequence of the lowered standards of journalism, as a result of staff-cuts and the neglect of sources. In lieu of working to prove a story, newspapers would rather violate privacy in order to secure a front-page.
A Year on the Sauce presents a politically astute and informed perspective on the threats facing legitimate journalism today. A refreshing and inspired critique.
With thanks to Zero Books for my review copy.
The Furs had been married seven years but had no children, a situation in those fecund days that caused them both grief. Mizpah was a little cracked on the subject and traded one of Bill's good shirts to a passing emigrant wagon for a baby pig, which she dressed in swaddling clothes and fed from a nipple-fitted bottle that had once contained Wilfee's Equine Liniment & Spanish Pain Destroyer but now held milk from the Furs' unhappy cow – an object of attention from range bulls, rustlers and roundup cowboys, who spent much of her time hiding in a nearby cave. The piglet one day tripped over the hem of the swaddling dress and was carried off by a golden eagle.
Another first for me – I have never read Annie Proulx before today. I must confess that was a deliberate choice. I have some sympathy with the likes of B.R. Myers, who has argued that as a novelist she is representative of a certain turn away from genre fiction, yet another literati exploring the faultlines left by Woolf and Joyce with modernism.
On the other hand, I figured a book of short stories would be an interesting introduction to her style, that should it prove not to my liking, could be dispensed with quickly.
Fine Just The Way It Is I understand is another in a series of books by Proulx about ordinary folk living in countryside  Wyoming. The tales featured here are set in various periods of American history, although two relate to the adventures of the Devil and his personal secretary, satirical visions of a Hell that is not all that far removed from the world we know.
Family Man opens the proceedings with a tale set in the present-day of an elderly man being visited in a retirement home by a young relation. She hopes to record his memories of their family's past, something he only agrees to do with the understanding that this will be a true account of what happened, not some sentimental memoir. His life has led him to The Mellowhorn Home, with its insistence on group activities and a lack of privacy. One of the nurses even eavesdrops on Roy Forkenbrock's account of his past. Ultimately his experiences, the history of his family (and the painful secret he chooses to unburden himself of) becomes just another trivial story, swamped in an age of sensationalist reality television.
Them Old Cowboy Songs returns to the pioneer era of 1885. A young couple make a stake on a plot of land and the man goes off to find work, leaving his wife Rose behind, pregnant and alone. The story opens with a chilling note that many folk who lived in these times 'had short runs and were quickly forgotten.' It makes for a timely warning as to the couple's fates and the random dangers of the wild country. Testimony of the Donkey skips back to the present day and has another couple, this time separated by a spurious argument, with one of them leaving to hike on a mountainous trail by herself. What follows is a horrific description of the human body being subjected to exposure and crippling thirst.
Proulx has a reputation as an archivist of an idea of America, like McCarthy, unveiling some notional 'true history', of the country through the prism of fiction. Whether it be the cost of isolation on the pioneers, the prevalence of homosexuality among men left to themselves, or the slow erosion of identity caused by modernity. It is easy to see why her stories have proved so popular with Hollywood. She is offering a counter-point to their own mythology of the Old West, a shock to cinema-audiences who have grown bored with stories of cheerful manifest destiny.
So it was some surprise to encounter fantastical stories thrown into the mix here. There are the aforementioned 'Devil', interludes, I've Always Loved This Place & Swamp Mischief, as well as the bizarre The Sagebrush Kid, which is quoted above and slowly drifts into horror fiction.
Even when her stories fail to keep me gripped throughout, in each I found at least a momentary shock, a passage that impresses with its callousness, or randomness.
The jury is out. I am eager to learn more about Proulx.
'Catholics are indoctrinated from their childhood that priests take the place of Jesus Christ and are to be obeyed at all costs, and never questioned or criticized.' A church that puts its children from this early age under the spiritual control of its priests, representatives of God to whom they are unflinchingly obedient, has the most stringent of duties to guard against the exploitation of that obedience to do them harm. That duty includes the duty of handing over those reasonably suspected of child sex abuse to the secular authorities for trial and, if convicted, for punishment. It is this duty that Joseph Cardinal Ratzinger, a.k.a. Benedict XVI, has for the past thirty years adamantly refused to accept.
Last month the Irish Times reported that two German lawyers, Christian Sailer and Gert-Joachim Hetzel, had submitted charges of crimes against humanity naming Pope Benedict XVI to the International Criminal Court. The document accuses the pontiff of preventing members of the Catholic church from using contraceptives, and hence stopping the spread of HIV, as well as the systematic cover-up of the abuse of children.
I wonder if the lawyers read this book by Geoffrey Robertson, which given its subtitle 'Vatican Accountabilty for Human Rights Abuse', sets out to explain the legal protections and privileges enjoyed by the Catholic Church and the Holy See. 'Privilege', is quite an appropriate word, given its etymology in old French: 'private law'. As it happens, news of the book's publication was greeted with vociferous defence of the head of the Church by sites such as Protect The Pope, which states that a commentator for the site had refuted many of Geoffrey Robertson's misguided accusations and erroneous legal conclusions in his legal analysis, 'A Worldwide Conspiracy? (sic).
Not only does Robertson's account identify the extent of the horrific crimes against children in the care of Catholic priests across the world, it also seeks to define what is meant by canon law, as well as the Vatican's status as a nation state and non-member of the U.N., which grants various protections. As a QC, Robertson concentrates on identifying what liability for the crimes committed by priests the Church is responsible for. He argues that the abuse of children is both a crime and a violation of tort law. Given the global occurence of these offences, it falls to the Church to defend itself in a court of international law for crimes against humanity. As Robertson points out, Vatican representatives at the U.N. have repeatedly used their position to lobby against the spread of equal rights for men and women, as well as efforts to combat the HIV virus in third world countries. That it enjoys such a privileged position – one denied to any other religion, charity, or human rights organisation – is due to a treaty signed with Mussolini for their mutual benefit in 1929 is just another piece of uncomfortable history for the Church to ignore. It is also, Robertson claims, a very tenuous basis for the Vatican's statehood.
The contempt of the Catholic Church for accounts of child-sex abuses in the media, described variously as 'an American problem', or a conspiracy mounted by homosexuals, or Jewish newspapers, or even as Pope Benedict memorably phrased it 'petty gossip', shows just how much the institution itself is an enclave that sets itself apart from the rest of the world. Hence the importance placed on canon law and the secrecy with which the Vatican protects its findings on the rates of child molestation occurences. Pope Benedict even went so far as to congratulate Cardinal Dario Castrillon Hoyas for hiding an abuser from the police. The testimonies of bishops responsible for the conduct of priests in their diocese through inquiries in the States, or from the Murphy Report in Ireland, reveal a disastrous combination of gross ignorance in some instances and the willingness to 'smuggle', paedophile priests across state lines, or even internationally, in others.
It was actually through commentary on the Murphy Report featured on Irish satirical site Bock the Robber that I discovered that my own parish priest in Rathcoole, Fr. Noel Reynolds, had been identified as a paedophile long before being appointed to the village I grew up in.  Proof of the efficacy of canon law.
Geoffrey Robertson has written a powerful indictment of the Church's policy of obfuscation, outlining a series of legal arguments that define the case against the institution and the flimsy pretexts of its defence.
I showed Laurence the absurd dome of the parliament building, nailed shut and disused. I showed him the library, which had never been stocked with books. The school, which had never taught a lesson. The blocks of flats, government housing for all the workers who were going to come and run the offices and services that had been planned – and some workers did come for a while. But there was no work. And then the trouble started, and in the end they trickled away again, to the cities or back where they'd come from, except the few who could still be spotted here and there, lost in their own uniforms and all this useless space.
When Apartheid was defeated in South Africa, it became a massive media event, much like the release of Nelson Mandela from prison, which I watched one Sunday morning glued to the television screen at ten years of age. At any rate the liberal West could comfort itself with the knowledge that the widespread criticism of de Klerk's latterday Apartheid regime had succeeded and now indigenous South Africans would enjoy a long-denied egalitarian society.
Of course that was nonsense. The widespread inequality of before continued. In fact many of South Africa's economic were tied up in offshore holdings, allowing the same corporations who had profited from Apartheid to continue to do so. Naomi Klein dedicated a chapter in The Shock Doctrine discussing what happened during the 'handover'.
The Good Doctor brought much of this to mind for me, as Galgut's writing identifies how much of the divide between the different South African communities remains, how ideology fails in the face of aging enmities and hopelessness.
Frank was posted to a rural hospital literally in the middle of nowhere – a non-place in the South African countryside, created by bureaucratic fiat – seven years ago. He was promised the role of hospital administrator, a new beginning following a bitter divorce and the collapse of his medical practice. Instead the incumbent Dr. Ngema never achieved her own transfer and remained in her office, forcing Frank into a submissive position within the hospital. Understaffed and isolated, he finds an unusual source of comfort in his life in this border territory. Nothing changes there and he, in turn, is not forced to change.
Then Laurence Water arrives. Young and full of enthusiastic ideas about helping countryside communities be educated in health issues, he is given a berth in Frank's room. Forced to spend his days and nights in the younger man's presence, Frank quickly develops an intense resentment of him – yet at the same time feels envious of his desire to help. After all, much of his despondency is tied up with how Dr. Ngema herself often talks about change and innovation, but refuses to leave; and how the hospital's staff are only marking time before the government finally shuts them down.
In addition, Frank is carrying a number of secrets, that in his innocence Laurence manages to stir up. His past with the military for example, which still haunts him, as well as a long-running affair with a local woman who tells him her name is Maria. Through his arrival and the increasing animosity between the two men, Frank is forced to confront his past and whether he, like old South Africa, is capable of change.
Damon Galgut's writing is so richly descriptive – the hospital's state of disarray is so shocking to Laurence upon his arrival that he is left speechless – that the metaphorical content of the book is at first obscured. Still this is a profoundly moving account of how the divisions within South African society remain.
Frank's inability to change is well captured. His disaffected view of the hospital is as much a product of his frustration with Dr. Ngema's regime as it is a product of his own refusal to step into the breach to change things. Laurence presence is an insult to his own carefully cultivated impotence. What's more Frank is closely identified with the 'old South Africa'. Laurence is the future, threatening to change everything. His desire to educate the local people in HIV prevention, and the apathy of the other doctors, reflects the West's widespread lack of interest in the epidemic throughout Africa.
Strongly developed and closely observed, this is a fantastic novel.
"What to my mind is so interesting in this case is that we have none of the facilities afforded to the police. We cannot investigate the bona fides of any of these people. We have to rely solely on deduction. That, to me, makes the matter very much more interesting. There is no routine work. It is all a matter of the intellect."
This afternoon I had the pleasure of attending the filming of the 'First Tuesday Book Club' at the ABC studios. The opening discussion focused on fantasy fiction. It was quite enjoyable to listen to writers debating the merits and possible disadvantages of books with elves, dragons and magic.
As interesting as all of this was, I have to say though I am sick of people discussing The Lord of the Rings exclusively when my favourite genre is the topic of discussion. Half a century has passed since that tome was published and much has happened since. No mention was made of New Worlds (which launched many a morally ambiguous fantasy novel), let alone the New Weird. One point that was made though, by Lev Grossman, was that fantasy and genre fiction in general have become more popular because they actually trade in plots – unlike novels that struggle with the literary heritage of Joyce and Woolf.
What a wonderful thing it is to read an entertaining page turner? Which brings me to today's book, Agatha Christie's classic 'whodunnit', Murder on the Orient Express.
Belgian detective Hercule Poirot is actually en route to England when he finds himself swept up in an unusual series of events. Firstly he is approached by a vulgar American businessman Mr. Ratchett while boarding a train from Istanbul. Poirot turns the man down, despite his claims that his life is in danger. Instead he concentrates on enjoying the train journey and observing his fellow guests. His friend Bouc, the director of the train company (and the means by which he was allocated a berth on this unusually packed train)  draws his attention to the extraordinary mixture of people on board. Hungarian aristocrats, an American widow, a German maid and an English nanny, numerous class distinctions and backgrounds arranged side by side in the small travelling compartments of the train. Then after one night when the Orient Express became delayed by large amount of snow in the 'Jugo-Slavian' countryside, Mr. Ratchett's body, with a dozen stab wounds, is discovered in his room.
Bouc is desperate to save the reputation of his company and enlists his good friend the famous detective to investigate the crime. Poirot sets about interviewing all the guests in first and second class, as well as the staff. In his own irascible way, the detective indulges in his patented form of inquiry, baiting those who are reserved, placating and gaining the trust of the more alarmed travellers and generally remaining inscrutable despite the repeated pleas of Bouc to explain exactly what is happening.
Half of this book's pleasure is seeing how Poirot unravels the mystery from such a morass of complicated relationships and air-tight alibis. What is more when the true identity of the murder victim is revealed, few can argue that he did not deserve to die. For Poirot, however, it is a question of intellect, a puzzle which requires his preceise attention.
This book is a delightful puzzle box, one which has a surprising theme underlying the action. What Christie has fashioned is an intelligent outsider's perspective on America and its unique contemporary multicultural mix. The contrast inferred with sleepy Old Europe is wittily observed. In many senses the book is quite self-aware – often the characters scoff at how the events resemble a detective mystery from a cheap book – and ultimately resolves itself into a 'whydunnit', instead of a 'whodunnit'.
A classic detective mystery with a surprisingly subversive streak.
"Most men have no purpose but to exist, Abraham; to pass quietly through history as minor characters upon a stage they cannot even see. To be the playthings of tyrants. But you…you were born to fight tyranny. It is your purpose, Abraham. To free men from the tyranny of vampires."
When Pride and Prejudice and Zombies came out in 2009 it was an instant hit. I remember picking it up on my way to work, leaving it on my desk while I went to get a coffee and returning to find my boss reading it. After eventually wresting it from his hands, I got to check out this literary 'mash-up', for myself. I was surprised to discover that Jane Austen meets zombies turned out not to be just an off-hand gimick. In fact I thought Grahame-Smith did a great job of reinforcing the themes of the original novel. Throwing in some zombies and ninjas helped, but I detected an incisive intelligence beneath the blood and grue.
This book is Grahame-Smith's second in the sub-genre of horror mash-ups, although instead of throwing supernatural elements into a classic text he has taken the life of Abraham Lincoln as his 'source text'.
Born in the wild frontierlands of Kentucky, Lincoln grew up with little formal education, but a burning desire to learn. In contrast to his lackadaisical father, his is physically active and eager to earn his own keep. In fact it is due to his father's debts that the two most pivotal events in Lincoln's early life occur. Firstly, at the age of ten, he loses his beloved mother to a mysterious illness. Secondly, he learns of the existence of vampires.
Believing his father responsible for the death of his mother, a consequence of the devilish fiend who murdered her seeking an alternate form of payment, he becomes consumed by anger at both his surviving parent and the entire species of vampires. Faster and stronger than humans, when revealed in their true state their eyes are black as coals and they possess prominent fangs. They hide in cities and roam the countryside looking for their prey. As the teenage Lincoln despairs "How could I worhsip a God who would permit [vampires] to exist?" He sets about learning all he can about the vampire, after swearing to kill every last one of them in America.
Of course he is no match for the preternatural creatures. It is only through his unusual friendship with Henry Sturges, a sympathetic vampire and the sole survivor of the ill-fated Roanoke colony, that he acquires the necessary training and knowledge to fight the undead. Over the years Lincoln becomes a more proficient hunter, even recruiting other men to join him on his quest. The vampire is a hidden creature, but in certain circles its presence in America is well-known. Slave-owners and corrupt businessmen who have profited by associating with the monsters aid and abet them in their murders. Lincoln eventually decides to enter politics so that he can effect real change throughout the nation and defeat a second enslavement of humanity.
Initially my hackles were raised by the prospect of American slavery being portrayed here as entirely the invention of vampires. "So long as this country is cursed with slavery, so too will it be cursed with vampires." This seemed to me one fictionalisation of history too many. Thankfully Grahame-Smith anticipates this in the plot.
There is real fun to be had here with its mixture of history and fantasy. Some of the author's inventions are quite amusing. I especially loved the introduction of Edgar Allan Poe into the narrative, who expresses a ghoulish fascination with vampires, quite unlike Lincoln's determined drive to eliminate their race. The book also has a canny sense of its own ridiculousness. Chapters have a tendency to end with a clever quip and there is some great banter between Lincoln and his vampire hunting colleagues. Of course, seeing as this is a horror novel, there are scenes of graphic violence, cleverly married to the excesses of war. The American Civil War is not only the backdrop to the climax of the novel, but a staging ground for a final battle between humans and vampires.
The novel's framing device is that Grahame-Smith himself has been approached by a vampire with a collection of aged diaries belonging to Lincoln, revealing the existence of the undead. It is an entertaining conceit, one that allows for extensive artistic licence.
Well executed and very amusing.