You are currently browsing the tag archive for the 'Children's Fiction' tag.
My journal is filled with illustrations and photographs – and yes, even postcards – of places I have been. But let me make one thing clear. I never traveled back in time for fun. I never meant to anything bad. All I ever wanted to do was learn from the past and share what I learned with everyone I could. But most of all, the main reasons I continue with time travel is to find my parents who disappeared so long ago.
Lori over at The Next Best Book Club has proposed a very interesting initiative. She is gathering together book bloggers to create a network dedicated to indie books and self-published writers. It is a very good project, so go and have a look.  Shortly afterwards I got an email from today's author Scott Cardinal, along with a pdf of the novel, which he co-wrote with his cousin Marc Newman, who apparently teaches history in period costume!
This is quite a telling statement, as The Adventures of Justin Tyme (subtitle Mother Jones: The Most Dangerous Woman in America Volume 1) features a village dedicated to maintaining the lifestyle and conduct of late nineteenth century peasant life in America. It is evident that Cardinal and Newman truly believe that greater attention should be paid to the historical past and they make a good case for such an imaginative project for a community (despite this being a work of fiction….with Native American mysticism and time travel, but I'm getting to that).
Justin Tyme parents have been planning to move to family to work with relatives in the experimental commune of Asheville, North Carolina. Before their final departure from New York, exchanging all the modern amenities of city life for hemp clothing and horse-travel, Justin's mother and father vanish. Left distraught, the teenage boy has no idea where they might have disappeared to. Knowing that his parents were involved in doing secret work for the government, there is a good chance that they could be anywhere in the world.
Justin's aunt and uncle bring him with them to Asheville as originally planned. The novelty of the small town serves to distract him from his recent loss and shortly after arriving he makes two new friends, Jett and Catrin, who explain to him what the purpose of the township is:
"Basically, they felt most schools at the time – and even today – made no effort whatsoever to prepare students for the real world, but merely taught them basic information and made sure they could read and write. That just was not enough. That has never been enough. So our curriculum herehas always been, and always will be, quite different from your normal everyday school. In other words, we really learn great stuff here!"
However, one resident of the community seems not to approve of its benevolent intent – Professor Woolkins, who has been entertaining corporate types looking to buy the land and convert it into a tourist attraction. His history lessons on the use of child labour in America during the industrial revolution are also disturbingly critical of the notion of protection laws for minors and he has an unusual collection of artifacts in surprisingly good condition.
This is where the time travel comes in. I do not want to give away too much, but given the title, yes our young hero does discover a method of journeying back through American history and even meets Mother Jones. There is also references to alien visitations, the aforementioned Native American mysticism – the tribe in question here is the Cherokee – but what grabbed my attention here was something far more interesting.
This is ostensibly a work of educational fiction, but it also represents a stout defence of trade unionism and a critique of how society exploits children. Unfortunately while child labour laws were passed in the United States, the depravity and miserable conditions witnessed by young Justin in 1903 persist today. In countries like India and China, and many other places too for that matter, companies in pursuit of high profits continue to use children to do tiring and dangerous work.
For this aspect of Cardinal and Newman's novel I feel I must applaud them. This is not only an enlightening piece of children's fiction – and how often do we hear that – but it is also a welcome critical voice against rampant profiteering, at a time when such methods are once again seen as the norm.
Fun, informative and surprisingly impassioned.
With thanks to the author for my review copy.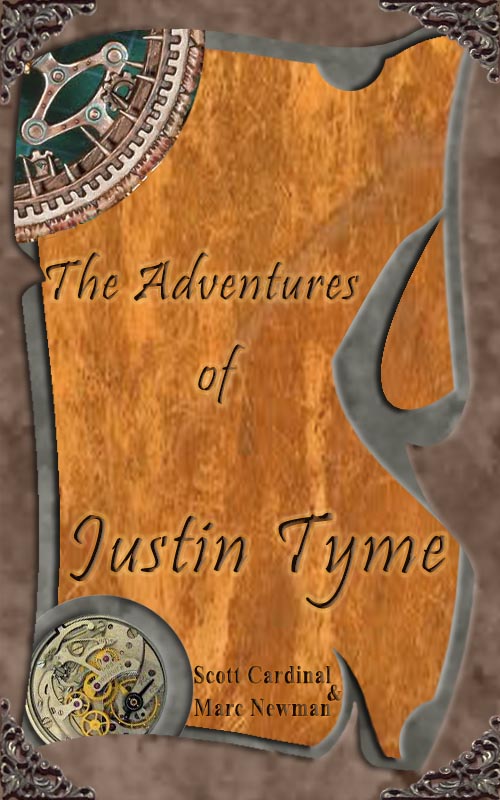 "Do you never imagine things different from what they really are?" asked Anne wide-eyed.
"No."
"Oh!" Anne drew a long breath. "Oh, Miss – Marilla, how much you miss!"
Let the Australian-Canadian cultural exchange begin!
Oh, I am sorry. I am speaking out of turn. Let me explain.
Last month my blogger colleague Stacey over at the excellent Word of Mouse Books proposed that we each review literature from our respective countries of residence. She announced the two titles that I was to review and I in turn sent her a copy of Foley Russel and that Poor Girl by Rebecca Bloomer, as well as the lovely Snugglepot and Cuddlepie by May Gibbs.
So today I am reviewing the first of the two books that Stacey posted from Canada for my reading pleasure. I strongly urge you folks to check out her blog and add it to your roll if you have a site of your own.
An elderly brother and sister, Marilla and Matthew Cuthbert, manage the farm at Green Gables, hidden from the road that runs through the village of Avonlea behind a line of trees. The years are beginning to take their toll on the quietly spoken Matthew, so the decision is made to adopt a child old enough to work the land, but young enough to be raised with the values of the Cuthberts. However, when Matthew returns to Green Gables he is accompanied not by a strapping young lad ready to be put to work in the fields, but a talkative and precocious girl named Anne Shirley.
Despite the mix-up Matthew stubbornly insists that they keep the girl, recognizing in her a kindred spirit despite the one of them speaking not a word most days and the other barely stopping to breath between sentences. Anne's sweet natured curiosity about the world takes a little longer to charm the sterner Cuthbert Marilla.
Anne's innocence is combined dangerously with a quick wit. She notices the contradictions in people's behaviour, the hypocrisies of small town worthies. Unschooled in conventions, she speaks out in such way that Marilla is initially mortified by this seemingly hell-bent red-haired orphan. Slowly, but surely though, she learns to appreciate her young ward's perspective on the world and even begins to catch herself smiling when Anne points out the local reverend seems uninterested in his own sermons, or that the school-master enjoys mocking his students more than teaching them.
I'm so glad we live in a world where there are Octobers.
Such statements may make one suspicious that this character is little more than a Pollyanna, but I quickly came to love Anne myself. Her desperation to stay at Green Gables, when the Cuthberts are debating whether they should send her back to the children's asylum; her wild enthusiasm for nature and books; and the easy friendships she makes courtesy of the infectious joy she displays in everything she does.
Three primary relationships define Anne's life. Her mentoring under the increasingly affectionate gaze of Marilla; her passionate friendship with Diana Barry (whom she refers to as her 'bosom friend'); and finally there is her intense rivalry with Gilbert Blythe, who earns her eternal enmity (or at least until they graduate) by insulting her on her first day at school. I love Anne's habit of conversing in long monologues, much to the bewilderment of her friends and neighbours. I love how the overall tone of the book is one of wry goodness.
This is an unforgettable Canadian classic. Fantastically enjoyable.
And so as with our idea of entertainment, our idea of genre  one of those French words, like crêpe, that no one can pronounce both correctly and without sounding pretentious – is of a thing fundamentally, perhaps inherently debased, infantile, commercialized, unworthy of the serious person's attention. The undoubted satisfactions that come from reading science fiction or mystery stories are to be enjoyed only in childhood or youth, or by the adult readers only as "guilty pleasure" (a phrase I loathe).
My mother-in-law and Michael Chabon have something in common. They both dislike the word genre. It has become an arbiter of taste – genre-fiction obviously is of less value than 'literature', or serious writing. Not only that, but a book written according to the rules and precepts of a specific genre is somehow less meaningful than a tale about individuals struggling with day-to-day problems and perhaps if the reader is lucky, arriving at an epiphany before the plot runs out.
Chabon here defends the stalwarts of genre fiction, from Arthur Conan Doyle to M.R. James; from ghost stories to comic books, Will Eisner's The Spirit to Howard Chaykin's American Flagg; running the gamut between Philip Pullman's Miltonian Young Adult fiction, to literary darling Cormac McCarthy's sf-not-by-name The Road. This is also, as the book's subtitle states 'Reading and Writing Along the Borderlands' a collection of essays about writing, as much as it is about reading. The first half of the book is concerned with writers who represent the influences Chabon wishes to credit for his own development as a writer. The second half describes his beginnings as a novelist, as well as the aspects of his own life that inspired his fiction.
The central theme can be reduced to the power of lies to tell the truth. Chabon's love of Loki found expression in his own children's novel Summerland, where the villain was identified as the archetypal Trickster. He credits Lewis Hyde's Trickster Makes This World for identifying the role played Loki/Satan/Coyote/Prometheus in symbolising that freewheeling creative spirit of the imagination. The conflict between genre fiction, wild and magical, dark and mysterious, and literature, enshrined (perhaps entombed) by consensus as 'valuable', in a coldly calculated manner, that lies at the heart of this collection.
When we read about our favourite writers, the temptation is there to find some aspect of their true selves in their fiction. Chabon describes how he himself felt terrified the first time he submitted material that featured a gay love scene. Similarly Wonder Boys convinced certain readers that Chabon himself was a pot-smoking ladies' man. It is with these caveats that he sets about describing the life of Arthur Conan Doyle, presenting what he has learned (I loved  that The Sign of Four and Oscar Wilde's The Picture of Dorian Gray were commissioned at the same time over lunch by magazine editor J.M. Stoddart), while also making tentative guesses at some insight into the author's life. M.R. James' ghost stories possess none of the overt Freudian undertones of modern horror writers, but beneath the precise phrases and clipped prose, Chabon detects an unconscious sexual undercurrent to the paranormal horrors the writer visited upon his protagonists.
He criticises Philip Pullman's His Dark Materials for losing sight of the first book's sense of wonder, as well as its heroine Lyra's whimsical character. However, he also lauds the series for not condescending to its readership, reinvigorating the tropes of the adventure serial and seriously exploring its allusive relationship to Milton's Paradise Lost. The series, in Chabon's view, acts as a celebration of the adventure that can be found in childhood, one that is slowly being extinguished in mainstream culture, even in comic books! In a general essay about the medium, he notes that few comics today actually feature child protagonists. Compare that to the blockbuster Harry Potter series, or Lyra and Will leaping across dimensions in Pullman's books.
This being Chabon of course, the auto-biographical segments of this collection need to be taken with a grain of salt. From his remove as a forty-something author his childhood becomes a tableau of unguessed at future potential; his first novel credited to the efforts of Fitzgerald and Roth. He discusses his life as an American Jew, the break-up of his first marriage, the 'exile' of an author and how it relates to his culture. How a conflict on a Yiddish message board led to The Yiddish Policemen's Ball!
Inspiring, truthful and humorous.