You are currently browsing the tag archive for the 'trade unionism' tag.
My journal is filled with illustrations and photographs – and yes, even postcards – of places I have been. But let me make one thing clear. I never traveled back in time for fun. I never meant to anything bad. All I ever wanted to do was learn from the past and share what I learned with everyone I could. But most of all, the main reasons I continue with time travel is to find my parents who disappeared so long ago.
Lori over at The Next Best Book Club has proposed a very interesting initiative. She is gathering together book bloggers to create a network dedicated to indie books and self-published writers. It is a very good project, so go and have a look.  Shortly afterwards I got an email from today's author Scott Cardinal, along with a pdf of the novel, which he co-wrote with his cousin Marc Newman, who apparently teaches history in period costume!
This is quite a telling statement, as The Adventures of Justin Tyme (subtitle Mother Jones: The Most Dangerous Woman in America Volume 1) features a village dedicated to maintaining the lifestyle and conduct of late nineteenth century peasant life in America. It is evident that Cardinal and Newman truly believe that greater attention should be paid to the historical past and they make a good case for such an imaginative project for a community (despite this being a work of fiction….with Native American mysticism and time travel, but I'm getting to that).
Justin Tyme parents have been planning to move to family to work with relatives in the experimental commune of Asheville, North Carolina. Before their final departure from New York, exchanging all the modern amenities of city life for hemp clothing and horse-travel, Justin's mother and father vanish. Left distraught, the teenage boy has no idea where they might have disappeared to. Knowing that his parents were involved in doing secret work for the government, there is a good chance that they could be anywhere in the world.
Justin's aunt and uncle bring him with them to Asheville as originally planned. The novelty of the small town serves to distract him from his recent loss and shortly after arriving he makes two new friends, Jett and Catrin, who explain to him what the purpose of the township is:
"Basically, they felt most schools at the time – and even today – made no effort whatsoever to prepare students for the real world, but merely taught them basic information and made sure they could read and write. That just was not enough. That has never been enough. So our curriculum herehas always been, and always will be, quite different from your normal everyday school. In other words, we really learn great stuff here!"
However, one resident of the community seems not to approve of its benevolent intent – Professor Woolkins, who has been entertaining corporate types looking to buy the land and convert it into a tourist attraction. His history lessons on the use of child labour in America during the industrial revolution are also disturbingly critical of the notion of protection laws for minors and he has an unusual collection of artifacts in surprisingly good condition.
This is where the time travel comes in. I do not want to give away too much, but given the title, yes our young hero does discover a method of journeying back through American history and even meets Mother Jones. There is also references to alien visitations, the aforementioned Native American mysticism – the tribe in question here is the Cherokee – but what grabbed my attention here was something far more interesting.
This is ostensibly a work of educational fiction, but it also represents a stout defence of trade unionism and a critique of how society exploits children. Unfortunately while child labour laws were passed in the United States, the depravity and miserable conditions witnessed by young Justin in 1903 persist today. In countries like India and China, and many other places too for that matter, companies in pursuit of high profits continue to use children to do tiring and dangerous work.
For this aspect of Cardinal and Newman's novel I feel I must applaud them. This is not only an enlightening piece of children's fiction – and how often do we hear that – but it is also a welcome critical voice against rampant profiteering, at a time when such methods are once again seen as the norm.
Fun, informative and surprisingly impassioned.
With thanks to the author for my review copy.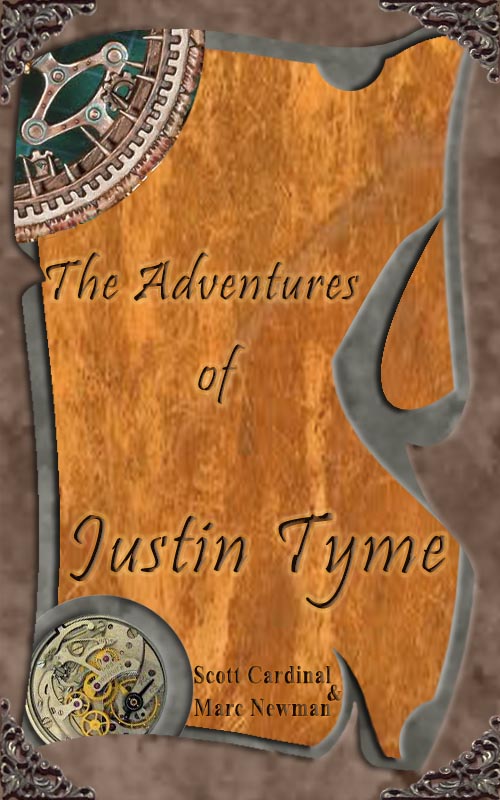 This suffocating indebtedness (along with the fear of terrorism) is the closets the UK population comes to having a collective identity. We hold our breath while a few oligarchs suck in the oxygen, even though we're supposedly "all in it together" ("it's up to all of us").
Today's author is described on the Zer0 Books website as having previously worked as a "cappuccino frother, data enterer, trainee teacher, cashier, mail sorter, jobseeker, factory drone, warehouse operative, writer, street sweeper, audio tester and care worker". In my time jaunting around the world between different temp jobs I have ticked off at one time or another almost every single one of the same 'career paths', with the exception of trainee teacher and care worker. I think my parents between them held down five jobs in total. I have already had double that number of positions over the past fifteen years or so.
Of course in the 90's this was described as the bright future of my generation, employees having won the opportunity to change their careers multiple times, upskill, diversify and so on. The idea of long service pensions, health care contributions and emergency leave already seems like a mirage.
Southwood's discussion as regards the relationship between employees and 'their', jobs advances through a series of stages, opening with a critical assessment of worker rights in society – where the notion of a trade, or a job with any sense of ownership has been deconstructed in favour of continual movement between jobs, or the imminent loss of work, a state defined here as 'precarity' – before engaging the reader with the personal perspective of the author as regards living on a meagre wage, having to pay off large amounts of debt and the dissolution of unemployment assistance from the state. As such Non-Stop Inertia is no theoretical academic treatise that remains at a remove from the material. Southwood presents himself as a case-study of how this modern form of personal insecurity is all-pervasive and psychologically detrimental.
At one point Southwood bemusedly comments that writing this book may affect his future job prospects, but then of course there is little likelihood that the jargon-spouting temp agency recruiters he has to meet with will have read it.
The current digital age has produced what is wittily described here as 'cultural stagflation' – continuous stimulation, with no genuine possibility of action. Twenty-first century popular media is designed to titillate and excite, but not engage or challenge. Similarly the workplace is a site of constant activity, but little chance of any sense of achievement. Instead workers are encouraged to compete for positions that will soon be outsourced – "Predictable income, savings, the fixed category of "occupation": all belong to another historical world." In an insidious inversion of existentialist psychology employees are told that they must choose their futures, even as their options become increasingly limited – the individual has become a function of profit.
Southwood's experience as a temp overlap with his having to apply for jobseeker's allowance. He describes how the Tory government of the early 1990's redefined the job exchange as a despiriting, compulsory process of constant assessment, one which in turn become increasingly precarious. The era of New Labour continued to carry the ball, increasingly limiting the concept of British social welfare. In the media crime and sundry social malaises are blamed on families who remain on the dole – with the attendant counter-point that working families can barely make ends meet rarely addressed.
Another strand of discussion is how trade unionism and worker's rights generally are being undercut. The concept of the 'Virtual Assistant', is introduced, in effect an out-of-office P.A. who must compete for assignments from his/her 'clients', but has little to no rights. If the V.A. is unable to work, whether it be due to maternity leave, or illness, a competitor simply takes their place. Once again, to be able to work from home is sold as the greatest form of freedom, whereas Southwood observes it as being completely unsupported and unguaranteed employment. The Virtual Assistant is the epitome of temping culture, which threatens to erode the capacity of trade unions to represent their members. After all, if employees can be replaced by short-term workers, the unions have not only lost members, they are unable establish representation.
Rounding off this incisive and intelligently paced critique, Southwood addresses various methods of resisting the debilitating effects of job insecurity. This jack of all trades can now add 'author', to his C.V.
With thanks to Zer0 Books for my review copy.
When and why did a man lose the faculty of change? Was it some point in the dying of the mind and body.  A hardening of the nervous system. He practiced keeping his mind agile. Daily he made himself think thought he had not thought before. He forced himself to consider the worst. He practiced considering the opposite. He tried always to imagine at least two other possible ways of doing something. He fed his mind with maxims and precepts – the how-to-do-it manual of the mind.
It is funny how things come full circle. I spent a lot of time in video stores when I was a kid, gazing at the cover art and reading the blurbs of 18s movies that I was forbidden from watching. My knowledge of the Nightmare on Elm Street series was based entirely on the summaries on the back of the video cassette boxes, until I turned twenty-four. One video I remember gazing at was The Coca-Cola Kid. An Australian film starring Eric Roberts, it grabbed the eye courtesy of its title and use of the Coke logo. I was a kid, any hint of sugar sent me into a frenzy. I never saw the film and in fact had long forgotten about it.
Now I discover that this novel, which actually is set along the New South Wales southerly coast, where I am currently staying, was the basis for The Coca-Cola Kid and its author, Frank Moorhouse, wrote the script. The connection to my current home and the memories it recalls to me of my childhood, strike me as a curiously remote form of synchronicity. It is also appropriate, given that this is a book about memory and the changes in one man's life.
The story itself concerns itself with George McDowell, a local businessman who likes to hold himself to strong principles, in business and in life. He even changes his name in middle age, adding the prefix of 'T', to make himself seem more regal. After a trip to America with his father he becomes fascinated with Rotary, its focus on morality married with commerce inspiring him to pursue the founding of a chapter on the South Coast.
Fancying himself a man of science, an individualist and a forward-thinker, McDowell believes in living according to a set number of moral precepts. Having focused so much on his career, bound up with his notions of being a man of good standing within the community, he has sacrificed friendship and the love of his family. His relationship with his wife is coolly formal and his daughter has embraced a bohemian lifestyle, indulging in drugs and sex. McDowell cannot comprehend how his daughter Terri has become so estranged from him, blaming the influence of 'city life', which he holds accountable for other problems such as overpopulation and trade unionism.
Then a young man from the Coke Company named Becker arrives in town to investigate McDowell's operation. He also encounters Terri and is quickly enwrapped in their strained familial relationship. Becker represents a form of future that does not fit within McDowell's orderly vision of a world ruled by rational men of business like himself. His daughter's rebellion is similarly a reaction to his pedantic moral philosophy. Having spent his life attempting to realize the future, McDowell finds himself an old man, left behind by modernity.
Moorhouse tells his story in a non-linear fashion, dipping in and out of McDowell's life. We are privy to his thoughts and experiences throughout, with his inability to realize how little others think of him turning this into a curiously private tragedy. I also got a quiet thrill out of the mentions of Bulli and Wollongong. We visit several periods in McDowell's career, from the inspirational 1920's right up until after his death in the 1970's, with Terri now accompanying a film crew looking to interview Australian men who lived during these periods.
This serves as a commentary by Moorhouse on the make-up of twentieth century Australians, with a particular focus on the influence of American culture and capitalism. It turns out this is one of a number of books by the writer, referred to as 'discontinuous narratives', with the various characters reappearing in each of the stories, collectively sharing an overarching thematic narrative.
It is a curious experiment and after I have concluded my little reading experiment, I can see myself tracking down the rest of this series.